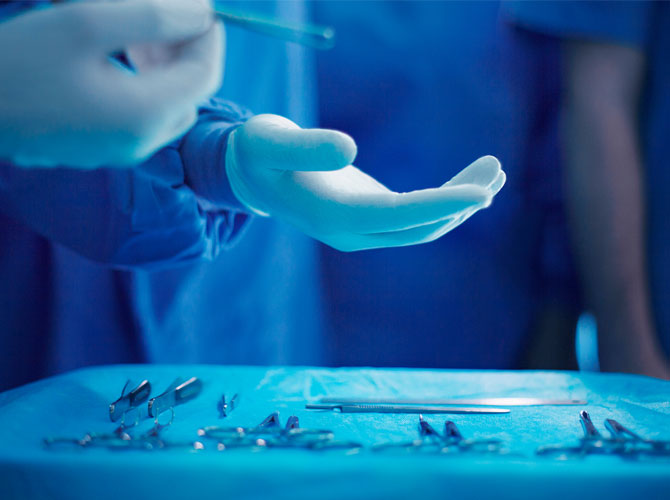 brain tumor surgery
Brain tumors are known to be notorious and dreaded ailment among human being since ancient period. Till date, a lot of research work has been done over brain tumors to know its pathogenesis, genetic causes and targeted therapies but still many questions are unanswered. Most important part is that despite of advances intreatment modalities, brain tumors remains one of the dangerous illnesses in terms of both mortality and morbidity. Brain tumors can be divided into primary and secondary. Primary brain tumors arise in brain itself while secondary tumors are metastasis from malignancies of other body parts. Primary brain tumors are rare as compared to other cancers of body. Although it constitutes about 1 – 2% of total cancers but is responsible for about 20% deaths due to cancer related causes. In India, the incidence is about 2/10000 people. Primary brain tumors are both benign and malignant. About 33% of primary brain tumors are malignant. No age group is spared from brain tumors. It affects all from pediatric age group to elderly patients. The incidence among various age groups is different according to type of tumor. Sex ratio is also variable according to type of tumors. In nutshell, no age group or sex is immune to brain tumors.
Symptoms
Symptomatology of brain tumors is very vague and dramatic. Benign and some malignant primary tumors have gradual onset and progressive course while highly malignant tumors and metastasis presents abruptly and patient deteriorates very rapidly. Most of the symptoms are due to pressure effect of the tumor itself and presents as symptoms of raised intracranial tension. Important symptoms of brain tumors are summarized below.
Treatments
The mainstay of the treatment of brain tumors is surgery. Other supportive therapies like chemotherapy, radiotherapy etc. helps in disease free survival. No medical management is available to treat brain tumors completely. Some drugs are used to reduce tumor edema (steroids), treat seizures and headache but have no role in treatment of tumor itself.
Surgery It is the mainstay of treatment. The aim of surgery to remove mass effect, get tissue for histopathological diagnosis and excision of mass to cure the disease. Surgery aims at total or gross total excision, but in case of inoperable tumors (eloquent areas) near total excision or simple decompression is also done. Surgery causes immediate relief in mass effect. Benign tumors are usually cured by surgery itself but malignant tumors require chemotherapy or radiotherapy as an adjuvant. Recurrence is the rule in case of malignant brain tumors but recurrence free survival depends upon the type and grade of the tumor. Even after recurrence, surgery is the first line of management. Now a day, advances in surgical techniques facilitate more excision with less deficits and morbidity. Tractography, neuronavigation, CUSA, intraoperative MRI, flouroscine microscopy, intraoperative neurophysiological monitoring are few advances in surgical techniques which improve the result of surgery.
Microscopy: Use of high resolution microscope with some additional features greatly facilitate in identification and safe excision of mass. Some tumors like gliomas are very difficult to be differentiated from normal brain tissue even by simple microscopes. This results in excision of normal brain tissue and deficits. Injection of Fluorescein dye with view under specific wave length highlights the tumor distinctly from surrounding brain tissue and makes its excision safe. But this feature is available in selected microscopes.
Stereotactic Surgery: This is new concept which uses stereotactic frame to approach the lesion without craniotomy and damaging the vital structures. The tumors which are not approachable or at eloquent areas can be approached through stereotactic surgery and tissue can be obtained for histopathological diagnosis so that further therapies can be initiated. Thus the tumors which were previously considered untreatable are now treated.